---
Have you ever used the bathroom in the middle of the night? But when you returned to bed, you found it hard to go back to sleep? That's because you turned on a bright light, tricking your body into thinking it's daytime!
The solution? An LED Toilet Bowl Light!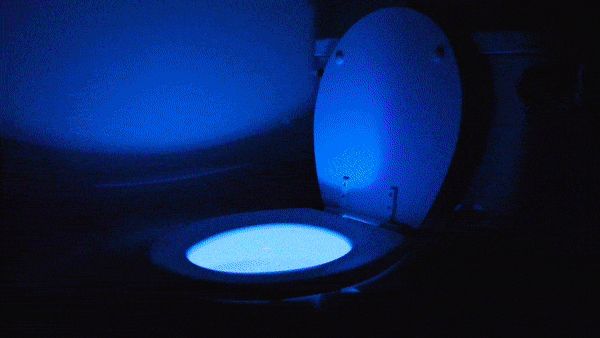 Illuminates the inside of your toilet bowl to ensure 100% accuracy 
Emits up to 8 different colors (fixed or changing) 
Saves energy by turning on only when the sensor detects human motion (up to 2 meters)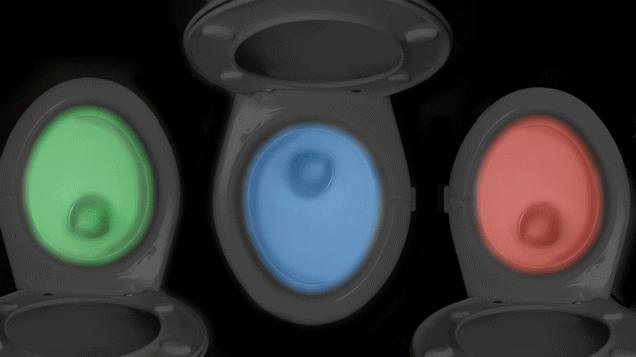 Benefits
You don't want just any ordinary night-light. No! Night-lights are limited to where they need to be placed near outlets. And you can never place one where you need it most — your toilet! The one spot where you can easily leave a huge, wet mess.
Luckily, this light, with the help of its motion-activated sensor, softly illuminates the inside of your toilet bowl whenever you go near it. And turns back off the moment you leave. Powered by just 3 AAA batteries, and easily clipped onto the side of almost any toilet!
MOTION SENSOR / LIGHT SENSITIVE: The light automatically turns on when you enter and deactivates when you leave, illuminating the toilet and lighting your way. See better at night without squinting your eyes from bright bathroom lights.
EASY TO INSTALL: T

he soft and sturdy arm can be flexibly bent to secure the unit to fit any sized toilet bowl and is easy to detach.

ENERGY EFFICIENT: 

Powered by 3X AAA Batteries (not included). Easily installed and changed.

8 COLOR MODES: You have the ability to choose your favorite color (Red, Yellow, Azure, Green, Blue, Purple, Pink, and White) or let them rotate. Ambient soft light is easy on sleepy eyes.