---
Our Blackhead Vacuum easily removes blackheads using gentle micro-suction technology all while reducing the size of your skin's pores. By penetrating deep below the skin's surface, the pores are rid of excess oil and dirt, making your skin cleaner and smoother.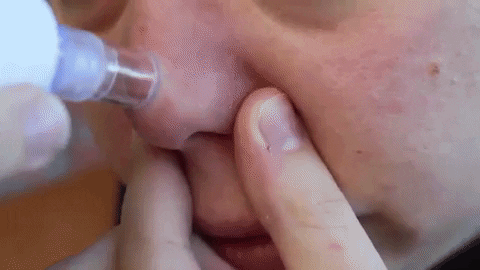 The vacuum effectively minimizes the appearance of large pores and helps to remove dirt that causes acne & blackheads.
Pores are rid of excess oil and dirt, making your skin smoother and cleaner.
Easy to clean, simple to operate, and portable for home or travel use.
Improves skin tone and pore appearance.
Lightweight and compact to put in your cosmetic bag, use anytime and anywhere!
Benefits 
Can be used to remove blackheads, acne, and deep clean your face. The vacuum is suitable for treating dry skin, sagging skin, dull skin, and also wrinkles by increasing blood circulation within the skin.

Comes with 5 changeable beauty heads, which can offer different functions and offer a deeper clean for your facial skin.

Includes 3 levels of adjustable suction making it suitable for a variety of different skin types.

The vacuum helps keep your skin clean, smooth and rejuvenated by removing dirt, blackheads, and wrinkles throughout your face.

The ergonomic design makes it easy to use

and comfortable to hold.