---
GREAT CONDUCTIVITY: Superconducting conductive layer, soft skin-friendly material, low irritation, high adhesion, safe and practical!
MADE FOR ELECTRIC STIMULATORS: These gel pads are the accessory for EMS muscle stimulator training devices, great for replacement gel pads to enhance electrical stimulators!
ALL SKIN TYPES: Perfectly fits your body, suitable for all skin types and provides you extraordinary experiences.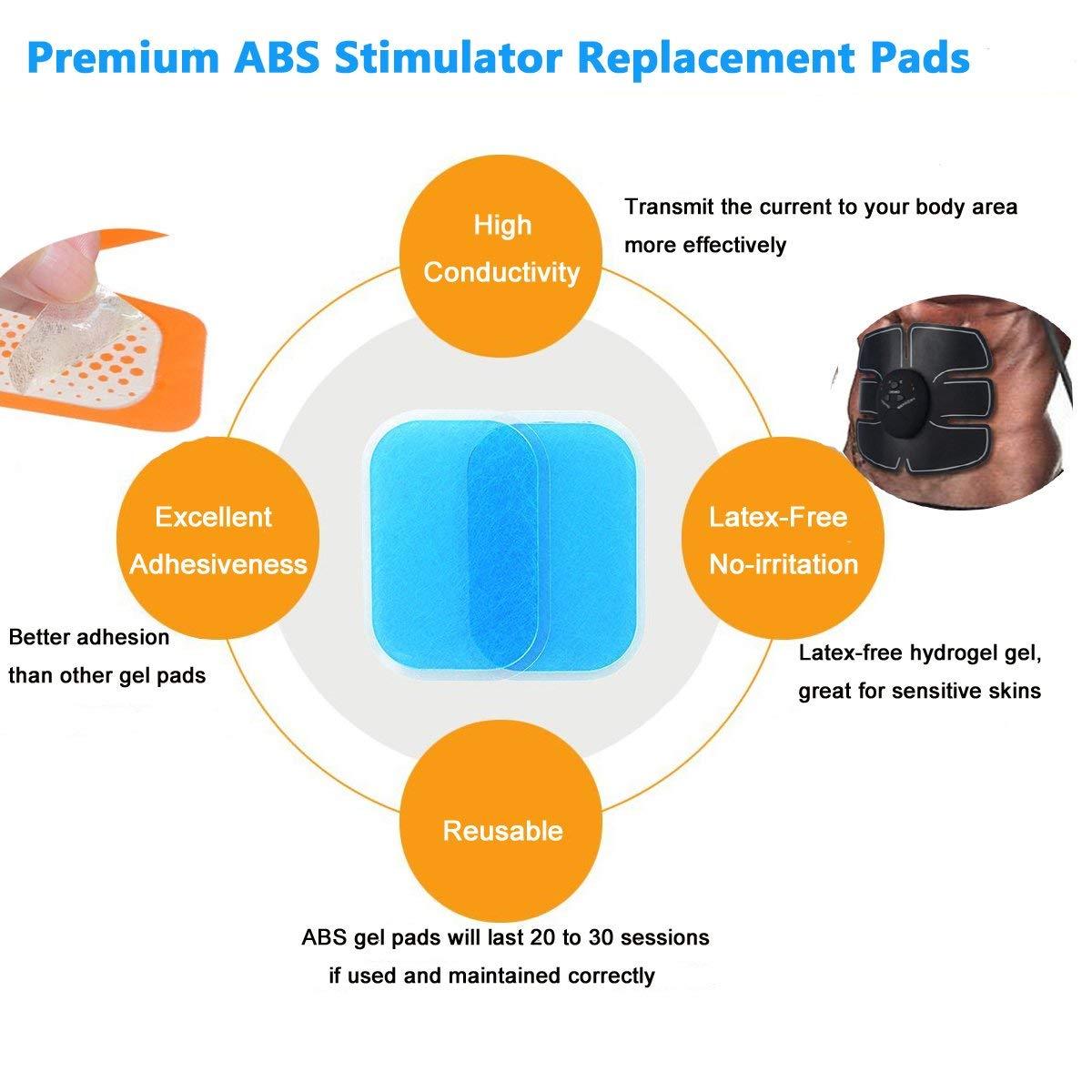 Benefits 
WELL MADE:

Our stickers are made of fine quality imported hydrogel, thin and lightweight, anti-allergy, odorless and long-lasting!
FUNCTIONAL DESIGN:

0.8mm height, helps electrical current act on the skin rather than the air, energy-saving and efficient!

LONG LASTING:

Can be used continuously for up to 20-25 days (then just replace it with another one). Clean your skin before each use to feel the effects the best!